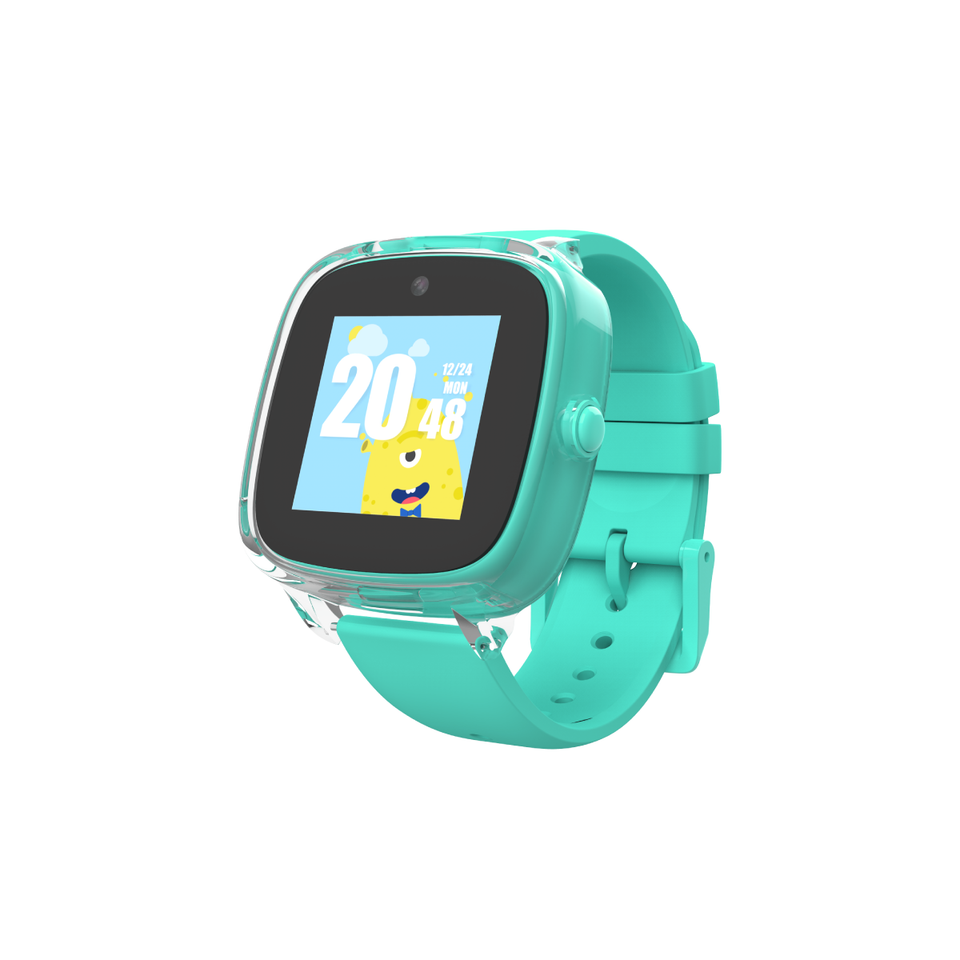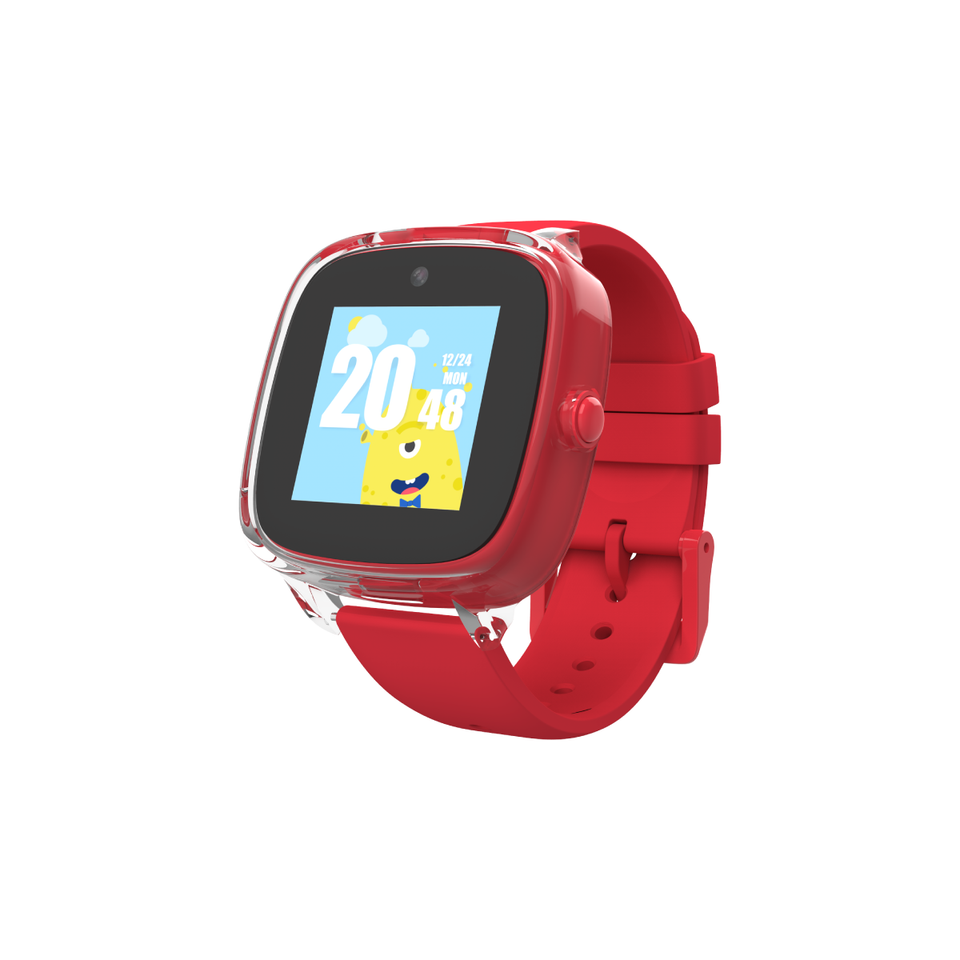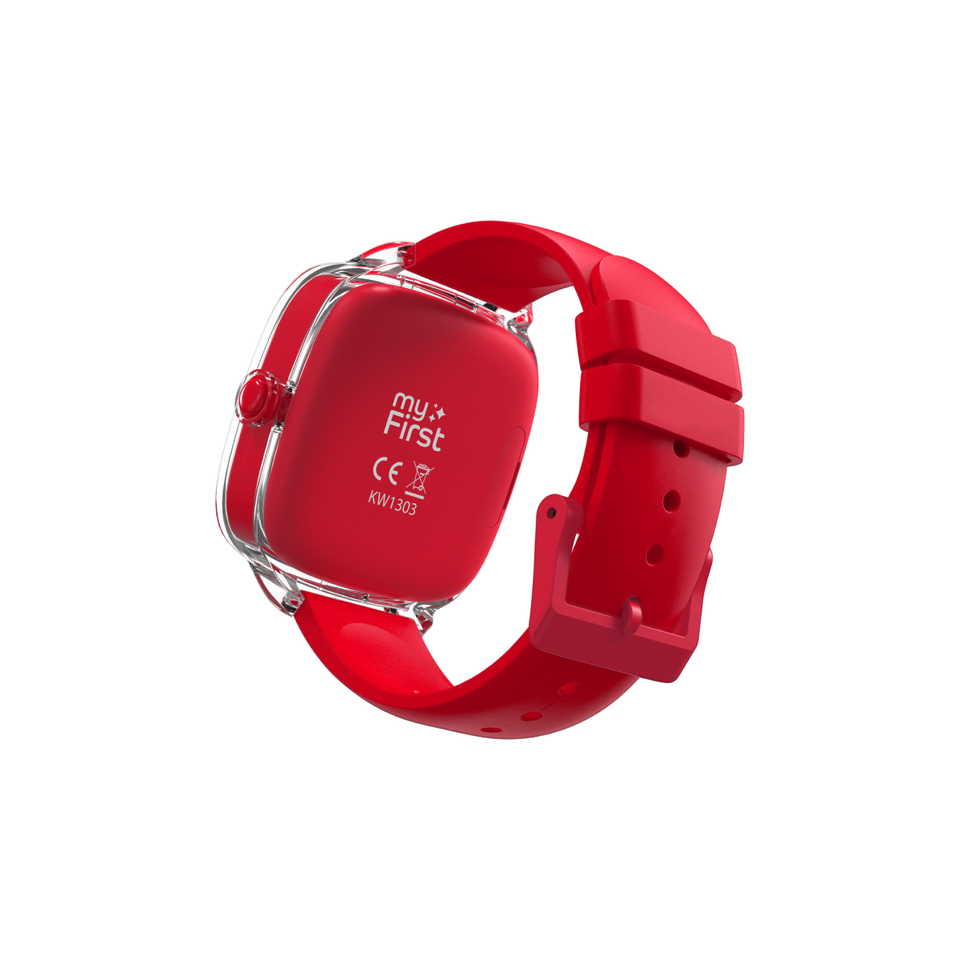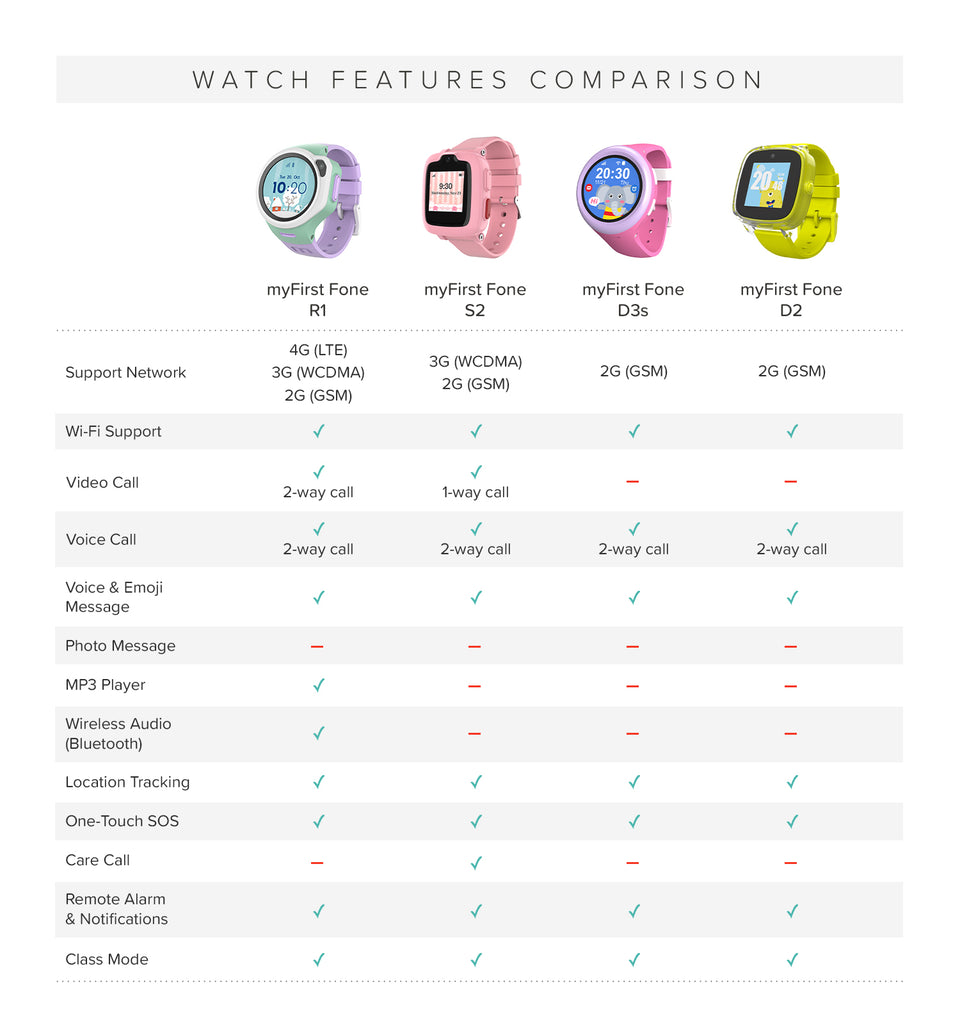 myFirst Fone D2
KW1303SA-RD01
* Compatible for countries that support 2G Network only. 
** NOT COMPATIBLE in Australia, Bahrain, Brunei, Canada, China, Colombia, Hong Kong SAR, Japan, Mexico, Netherlands, New Zealand, Mexico, Singapore, South Africa, South Korea, Switzerland, Taiwan, United Arab Emirates, and United States of America.
*** For the not compatible region can purchase myFirst Fone S2 here.

Communicate with your kids anytime, anywhere. It is a fusion of functionality and convenience for parents who wants to add security to their child. It's a great wearable tracker watch phone for kids with GPS tracking.
Smart Watch Phone with Voice Call
Using 2G networks, both the myFirst Fone D2 and smartphone can converse in real-time through voice calls just like a regular phone.
Emoticons and Voice Chat
Text messages, emoticons, and voice memos can be sent between myFirst Fone D2 and any whitelisted iOS or Android smartphone. Now you can leave little sweet notes on the wrist of your child for them to read. Allowing kids to read them later for non-urgent matters.
Selfie Camera
Comes with a camera to allow kids to take a quick selfie.
Real-time GPS tracking
Real-time GPS tracking up to 20m / 65ft accuracy. myFirst Fone D2 uses advanced GPS, WiFi and GSM to help parents accurately and conveniently track their kids. Through the app, parents can schedule regular location updates based on time intervals or geolocations.
Geofence Alert
Location-based alerts notify you when your child crosses the designated safety zone. Notifications are sent to paired phone apps with a set GPS parameter. Keep your child within 200m to 2000m from the boundaries of your holiday home. Preset safety zones for your kids by highlighting geo-locations app.
Minimize Distraction with Class Mode
Minimize distraction during the study with class mode features. Prevent unnecessary notifications.
SOS Button
Send distress signals through an integrated SOS button. Once activated parents will receive an alert with the location and a 30 seconds voice recording of the surrounding.
Contact Whitelist
Contact whitelist helps to prevent the watch from receiving an unknown number.
iOS & Android Apps
Our myFirst Fone app supports both iOS & Android, with ease of use and sync easily with the watch phone.
Specifications
What's Inside
Watch Phone Comparison
Wish Card
Wrist Diameter: 110mm – 172mm
Net Weight: 43.8g, 1.54oz
SIM Card: Nano
Display: 1.3" IPS 240x240
Battery Capacity: 480 mAh
Standby Time: 2-3 days
System: Kidfit UI
Memory: 16MB ROM+ 4MB RAM
Water Resistance: IP65 *Not advisable for shower & swimming
Location Positioning: GPS, LBS, WiFi Network
Band: 850/900/1800/1900

myFirst Fone D2
USB Charging Cable
User Manual